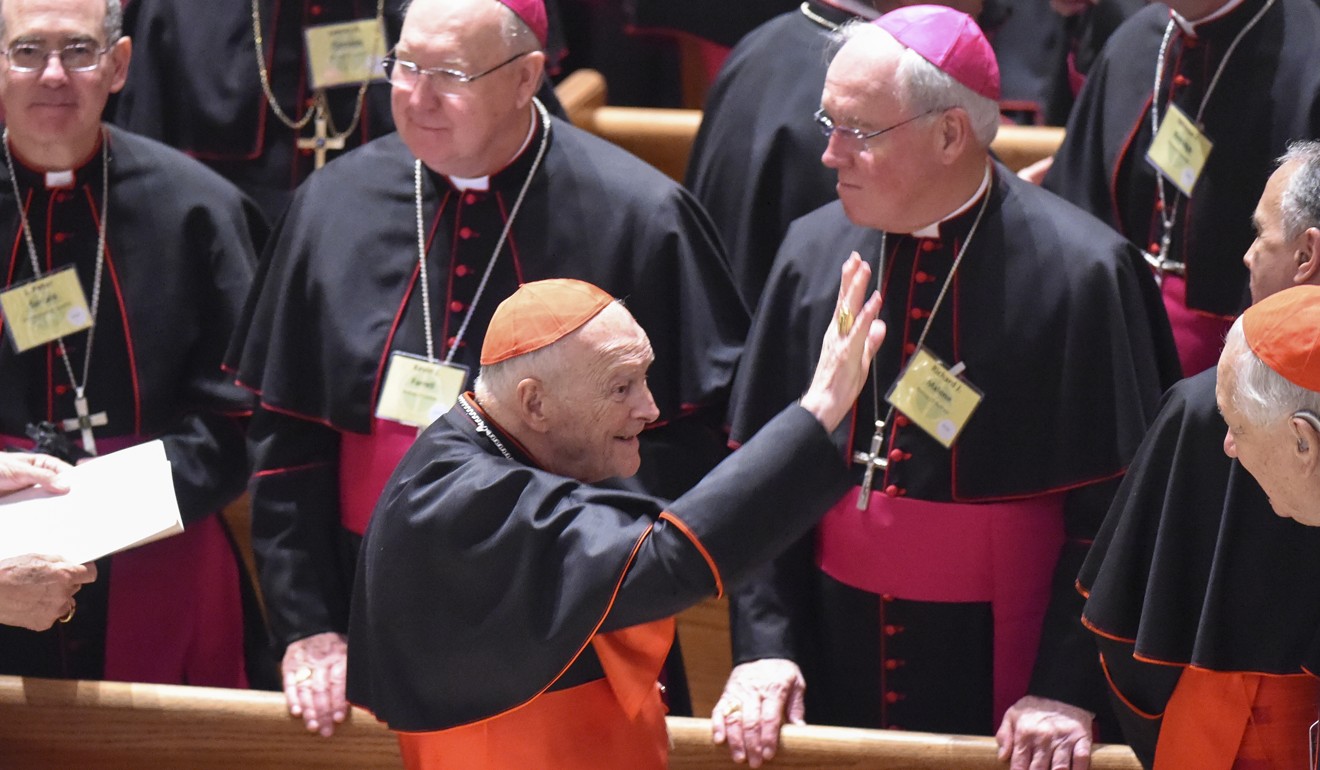 In 2015, a number of Catholic friends were annoyed–and some downright angry–that a movie depicting the Boston Globe's investigation into the priest sexual abuse scandal was getting so much press in the secular media. That movie, Spotlight, won Best Picture for 2015 (it's streaming for free on Netflix). Despite all the press about it, and the discussions among friends, it took me a while to see it. I didn't think I would be offended; I just wasn't interested.
But about 18 months after it came out, I sat down and watched Spotlight for the first time. My initial reaction upon seeing how the movie portrayed the Church and the Archdiocese of Boston was, "That seems fair." I'd been in seminary in January 2002 when those stories came out. It was devastating. Within weeks of the Globe's first story, I was at a bar with some friends and was introduced to a number of people. One woman in her mid-twenties asked me what I did. I explained that I was studying for the priesthood. In response she replied, "Oh, so do you like little boys?"
That was the climate in Washington, DC in January 2002. Only a few months before, we could see smoke rising from the Pentagon. Now, we were faced with smoke coming from the inside of the Church. And where there is smoke, there is fire.
The fire that led to the conflagration that was the Long Lent of 2002 was burning brightly among some of the Church's most prominent leaders. Sadly, the same intensity of reporting that drove the Globe's Spotlight team is not present today. We have only a few instances of solid reporting on the recent issues involving Archbishop McCarrick and others (see here, here, and here) and some attempts to getting deeper answers (here), but nothing like the dedicated resources of a major newspaper as in Boston in 2002.
But the latest revelation in this short list of articles is from Fr. Boniface Ramsey in Commonweal Magazine.  Fr. Ramsey was the one to alert Vatican officials about McCarrick's activities with seminarians after many seminarians confided in him. But, as Fr. Ramsey explains, his letter went unacknowledged and, to any outside observer, nothing was done.
The unusual behavior was exacerbated by the silence surrounding it; I sensed no disapproval, just a kind of resignation.
At the seminary level, people feared retribution from Archbishop McCarrick, who ultimately oversaw the seminary. I understand why many on the local level might remain silent. It's much harder to speak a difficult truth to your boss–or to someone who has the final say as to whether you will be ordained a priest. But what concerns me about what happened then, and what appears to be happening now, is that those in the Vatican who are specifically designated to deal with such issues did not seem to do anything (even though they apparently knew as early as 1994!). And his brother bishops–who all seemed to know–also did nothing.
McCarrick's brazenness and lack of shame, his indifference to what others who knew of his behavior might have thought of him (and he ought to have known that they knew), are shocking enough. The fact that those who knew about at least some of his misconduct did not shun him—that he was accepted and even fêted by his peers—is every bit as shocking.
The longer that people like McCarrick are allowed to do what he did with impunity, and the longer we do not address the underlying issue of active homosexuality in the clergy, the more mistrust we will have between clergy and laity. The only action we have seen is by state attorneys general who are seeking to bring priests to justice. Shouldn't the Church act just as swiftly when its own clergy violates other people or their own vows and promises? It's a scandal in every sense of the word, and it must be rooted out.
When the bishops meet in Baltimore on November 12-14, they need to address the real issues head on. And if addressing the McCarrick fiasco is the hermeneutic to address the issue canonically and publicly, so be it. The laity want to see something done, and McCarrick's extended stay at a friary in Kansas is not the "penalty" people had in mind. Sounds like a nice long retreat to me.
Words have their place, but we need to see action. In the words of Fr. Ramsey:
If he is guilty of what he has been accused of, and if prison is not an option because of the statute of limitations, McCarrick's public removal from the priesthood, not just the College of Cardinals, would be an appropriate and generally understandable response to his crimes and sins. The laicization of the cleric who was perhaps the most public face of the institutional church in the United States would also demonstrate that the victims of abuse, both children and adults, count for more in the church than the institution. After all, that institution exists for the sanctification of the individual members of the Body of Christ; the members do not exist for the institution.